Supply Chain Sustainability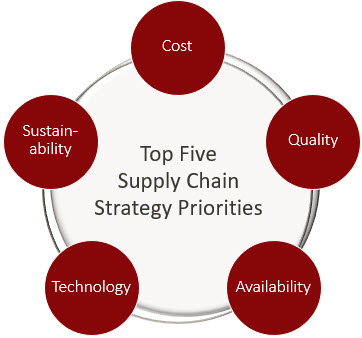 Our process for selecting, qualifying and managing suppliers includes environmental, social, and governance (ESG) criteria across supplier evaluations, report cards, and risk assessments.
We use supplier segmentation and risk assessment to identify critical suppliers based on business value, competitive advantage, spend, revenue impact, and criticality of material.
Supplier Partnership Program (SPP)

Continuously increasing targetted suppliers who have Entegris-led and ESG self-assessments

More than 4 years of diverse supplier spend greater than 15%

Supplier acknowledgement of the RBA code of conduct. 79% of suppliers accounting for 85% of spend
SPP creates a culture of continuous improvement with critical supply chain business partners, who share a similar vision, and consistently deliver increased business value and return on investment for each unique business segment.
Our program recognizes and rewards suppliers for outstanding performance in sustainability.
We expect our suppliers and sub-suppliers to comply with the RBA Code of Conduct and all relevant materials declarations.
Entegris' Supply Chain Objectives include:
Continually increasing the number of suppliers participating in ESG on-site assessments (risk suppliers) and self-assessments (top-tier suppliers, new metric in 2022)
Ensuring spending of greater than 15% with Diverse Suppliers
Growth year over year of the targeted suppliers who have signed the Sustainable Procurement Charter/Supplier Code of Conduct
Global Profile of Suppliers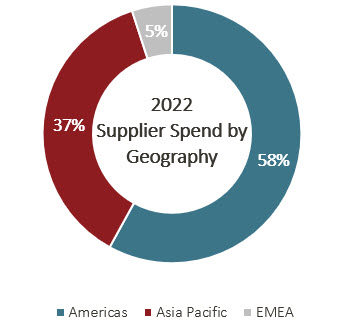 Included are suppliers that directly supply goods, materials or services to Entegris.