Entegris is Transitioning to the Ariba Network
Why are we making this change to Ariba?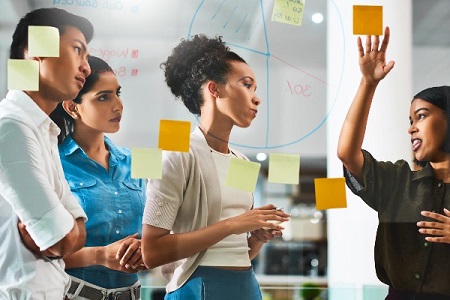 Thank you for your years of commitment in supporting us. We are embarking on a new journey with Ariba to improve the way we interact with our suppliers. We would like to share a bit more about what we've been doing as an organization, where we are going, and why our partnership with you is so important. We are in the midst of the 4th industrial revolution. This is evident with the advances you see from leveraging the previously far –reaching concepts such as AI and the Internet of Things otherwise simply known as "IOT". As we increasingly use advanced technologies like home connectivity devices, such a Nest thermostat, to autonomous vehicles there is greater need to have higher performance chips. That performance level requires purer materials which is where Entegris steps in. The demand for our offerings and expertise has driven consistent year over year growth for the past six years. And we are on the path to continue this trajectory. In order for us to be able to scale with this pace of growth we needed to enhance and automate our transaction process. This helps to accomplish a couple of things. It allows us to more quickly and accurately transact with our suppliers. It also reduces the amount of time we spend touching transaction detail and increasing the amount of time we can spend reviewing more strategic approaches to our partnership, to create mutually beneficial results for both Entegris and our suppliers.
So, what is changing? Ariba will be used for all Indirect expenditures. That means that Entegris users will log into Ariba when they need to make a purchase which will eventually flow through to you, our supplier. If you have the capability to set up a catalog, it will be promoted and visible to all Entegris users, driving even more volume to you. The Ariba system will be the only way we transact. The system will Go Live Q4. At that point, all invoices must be submitted through Ariba to ensure payment. This can be done through either an Enterprise account or through a Standard account, whichever is best for your organization.
Details on how onboarding works
There are two ways sign up as a supplier on the Ariba network. First is as an Enterprise account, second is a Standard account.
Here is a comparison table of the two account types. › Below is more information on the list of features for you to determine the best fit for your organization.
1. Enterprise Accounts
Key features of an enterprise accounts include the following:
Ability to receive and manage orders and invoices from multiple customers in one online dashboard, including past orders and invoices.
Ability to create and export reports; archiving capabilities
Ability to access to Ariba Support via phone, chat, or email; access to online training courses
Ability to publish catalogs which, detail your products and services to improve order accuracy
Resource videos referencing enterprise accounts


2. Standard Accounts
Key features of an standard accounts include the following:
Access your standard account using emails and notifications; retain email communication to respond to purchase orders and notifications, and for archiving
Transact documents such as orders and order confirmations; convert purchase orders into electronic invoices; create non-PO invoices and credit memos
Access to Ariba Support via online help center
Create user accounts with permissions for different roles in your company
Free - no fees
Resource videos referencing standard accounts


Helpful resources to get you started on the Ariba Network
References ›
FAQs ›
Supplier mobile app quick start guide ›